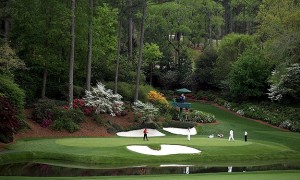 Well, another Masters is in the history books and I am once again reminded why I love it so.   Of course the sheer beauty of Augusta National Golf Course is enough to make anyone a fan of this particular tournament.  But more than that, the Masters seems to bring out the very best of what is already good in the game of golf.  I have long maintained that golf is the last bastion of civility in sports and I am reminded of it year after year.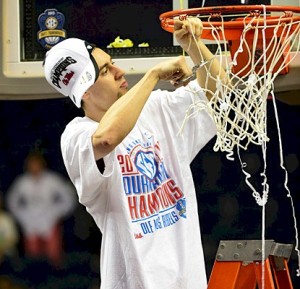 The Masters always follows the finals of the NCAA Basketball Tournament, "March Madness."  While I understand school spirit, the joy of winning and all that goes with it, I don't understand how a group of young men who perform like a precision drill team on the basketball court immediately revert to the likes of a street gang, complete with the backward placed, ten gallon caps and t-shirts with "Champions" written all over them.
Likewise, I have never understood "spiking the football"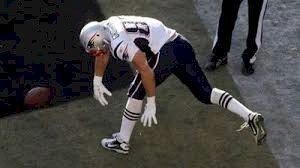 or thuggish behavior in a post game interview.  Again, I take nothing away from winning a hard fought contest.  But where is the civility?  Even baseball, what we used to call "the national pastime," now seems to be populated with guys who want to show off their street duds and tattoos just as soon as the game is over.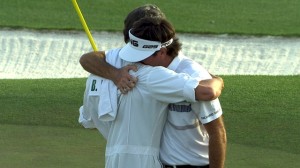 What I see is this… when the last out is made, when the clock ticks down to zero, or when the last putt falls into the cup, professional golfers demonstrate a whole different demeanor than the stars of other sports.  Bubba Watson won his second Masters title yesterday.  Overcome with emotion, as is Bubba's tendency, he hugged his caddie, picked up his son, and gave his wife a loving hug and kiss.  And then, if the reports are correct, they celebrated… at a Waffle House.  That's my kind of hero.