Alexander and Angus MacQueen were great uncles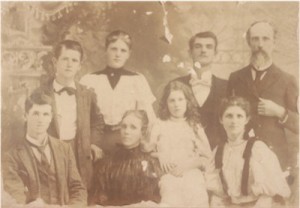 of mine on my paternal grandmother's side.  Born in Nashville, Tennessee in the late 1800's, the two brothers struck out west to make their fortunes.  Uncle "Sandy" remained in Colorado and eventually died there.  Uncle Angus returned to his family which had since moved to south Georgia.  I spent hours listening to the stories that Uncle Angus told about his and Sandy's trips and adventures.  If I am half the story teller that my great uncle was then readers will surely enjoy what I write.  That's Sandy in the lower left of the photo, and Angus next to his father, William on the top row.  Angus was a life long bachelor.  He told me that the only woman he ever loved was an Indian squaw and she wouldn't give him the time of day.  He died in a rest home in Moultrie, Georgia having lived well into his nineties.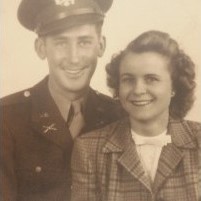 I was an only child, raised by loving parents who taught me the values that we hope we will pass along to our children.  My father was an Army officer and from him I learned to love and appreciate the military.  As I was growing up, we lived all over the country.  My fondest years were spent living in Alaska, at Fort Richardson outside Anchorage.  I made many lifelong friends there on the ski slopes of Arctic Valley and Alyeska.  We left Alaska in June of 1964, months after the massive earthquake that devastated Anchorage.  I graduated from high school in Atlanta, Georgia and went on to Auburn University.  I graduated in 1970 with a degree in Economics and will remain a proud Auburn Tiger til the day I die.
I was commissioned a second lieutenant through Auburn's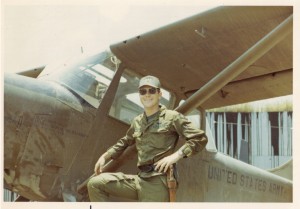 R.O.T.C. and served as a Field Artillery aerial observer in Vietnam.  I flew with the 220th Airplane Company based in Phu Bai, northern I Corps most all of 1971.  The Vietnam experience is hard to explain to someone who hasn't been there.  It was a time of turmoil for our country and home, and all of us who served could never figure out why we were treated like the enemy when we returned.  I wouldn't take a million dollars for having gone.  But I probably wouldn't take a million dollars to do it all over again.  I love our country.  We who are lucky enough to have been born here inherited something special.  There is such a thing as American exceptionalism; we are different from every other country on earth.  I'm proud to have served and think it is something that every young American should do.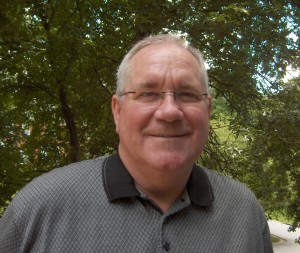 I spent my productive years in sales and sales management, mostly in the medical-surgical device area.  I founded and ran my own company for eighteen years and thoroughly enjoyed it.  But, I've always had a small, quiet voice seductively luring me to write.  I've been fortunate that in the past several years, I've been able to do just that.  I write what I enjoy reading.  Real life stories that involve normal everyday people.  Adventures that could and do actually happen.  My stories are about ordinary people who find themselves in extraordinary circumstances.  I try to inject enough humor to make it enjoyable.
I have been an avid reader all my life.  It's been said that you are never alone when you have a good book. I do hope that my readers enjoy my stories as much as I enjoy telling them.