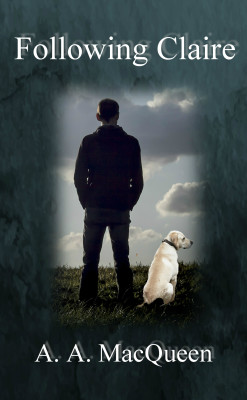 $11.95 Print; $3.99 ebook
The story that started it all. What is a man to do after selling a business that had taken all of his time, and losing the wife that had taken all of his heart? With more money than he ever thought he'd have, Jack Davenport must now create a new life for himself.
Overview
"Following Claire" is my first novel and is the bittersweet tale of Jack Davenport.  Jack is an Atlanta businessman, a straight up guy with a wonderful family and pillar of the community.  He has promised Claire, his wife and a gifted pediatrician, that he will someday sell the plastics business that he has slaved over all his life and devote all of his time to a retirement for just the two of them.
The perfect opportunity comes along when Jack accepts an offer of $60 million to sell his business to Frank Lawson's conglomerate.  All is right with the world.  Or is it?  Moments after closing on the sale of his business, Jack sees his world turned upside down.  His life is forever changed as he comes to know that he will now be facing life alone.  And he's off to quite a start.
A case of mistaken identity takes Jack to the nation's capital where he is forced to go outside normal channels in order to save a family member.  Through Frank Lawson, Jack meets a fellow named Harry Kincaid, one whose special skills are just what he needs.
Disclosure of Material Connection: Some of the links in the page above are "affiliate links." This means if you click on the link and purchase the item, I will receive an affiliate commission. I am disclosing this in accordance with the Federal Trade Commission's
16 CFR, Part 255
: "Guides Concerning the Use of Endorsements and Testimonials in Advertising."