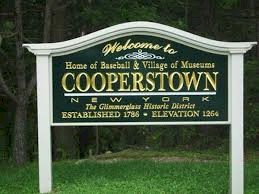 Several weeks ago, my wife and I had the enjoyable experience of taking our 8 year old grandson to the Baseball Hall of Fame in Cooperstown, New York.  If you haven't been there, Cooperstown is a delightfully picturesque little town in central New York and well  worth your visit.  Though there is much to do in Cooperstown, the overriding theme, as it should be, is baseball.
Now, there is the actual Hall of Fame and the National Baseball Museum.  The Hall of Fame is actually housed within the Museum.  As I was walking through the museum, I noticed one exhibit that was a baseball player's locker.  There was a player's jersey, home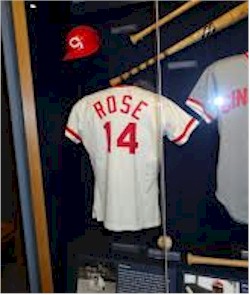 team white with the bright red number 14 on it… the jersey of the great Pete Rose of the Cincinnati Reds.  Anyone who claims to be a fan of baseball knows what Pete Rose did while in the game.  He is the all time leader in hits (4,256), games played (3,562,) and at bats (14,053).  He appeared in 17 All Star games.  They didn't call him "Charlie Hustle" for nothing.  But, Pete Rose broke the rules.  You may remember that just after he retired in 1989, he was placed on the "permanently ineligible" list by Major League Baseball stemming from allegations that he gambled on games.  Pete claims to have never bet against his own team, but he accepted MLB's decision.  Two years later, the Baseball Hall of Fame voted to exclude anyone from the Hall who is on the permanently ineligible list.  Since then, he has admitted to gambing problems and has even sought treatment.  Still, rules are rules.  He is still on the ineligible list and he is still not in the Hall of Fame.
But hold it… the title of this post has nothing to do with Pete Rose.
I guess we all have our demons and if Pete's was gambling, then there is a whole bunch of modern day players who suffer from another one.  The use of "PEDs." However, using Performance Enhancing Drugs is not the demon.  The demon is greed, the need for fame or recognition, or maybe the obsession to excel at all costs.  There have been far too many players who have been accused of using drugs to boost their performance.  Some have admitted to it… most have denied it… repeatedly.
Now I'm one of those who thinks that the salaries paid to men for playing boys' games is way out of whack.  Yes, I know the argument that it is really "entertainment," and that these guys build big audiences who bring in billions of dollars.  But something just ain't right when an athlete (entertainer) is paid exponentially more than a school teacher… a fireman or a cop… an American soldier… or a President (even a bad one.)  Truth be told, I still haven't gotten over the strike by the players over twenty years ago.  How much is enough?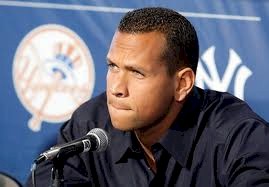 Currently there are some twelve to fifteen Major League ball players under investigation for the use of PEDs.  So why is Alex Rodriguez target of my ire?  First, he has lied about it repeatedly… and adamantly.  Like anyone caught in a lie, it was the evidence from the drug supplying laboratory in Miami that has held A-Rod's feet to the fire.  Secondly, he is the highest paid player in Major League Baseball and the role model for far too many youngsters.
What Pete Rose did had nothing to do with his athletic skills on the field.  He didn't make himself bigger or stronger through artificial means.  Those players who use PEDs are exhibiting skills that they would not have without some pharmacist with a batch of drugs.
What are we to do?  Have the folks at Cooperstown build another special wing on the building?  We could set one aside for "Humans" and another for "Enhanced Humans."  Or, maybe we could just build another Hall of Fame using a Drug Store as the front so we'd know what to expect.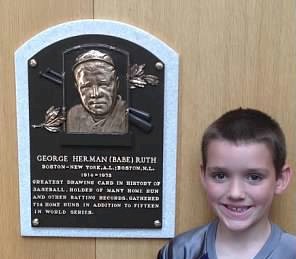 Fairness used to be important in sports.  When it no longer is, it isn't sports.  I say, "Adios, A-Rod.  And take the rest of the cheaters with you.  I want to see my grandson's admiration targeted toward those players who did it the old fashioned way."